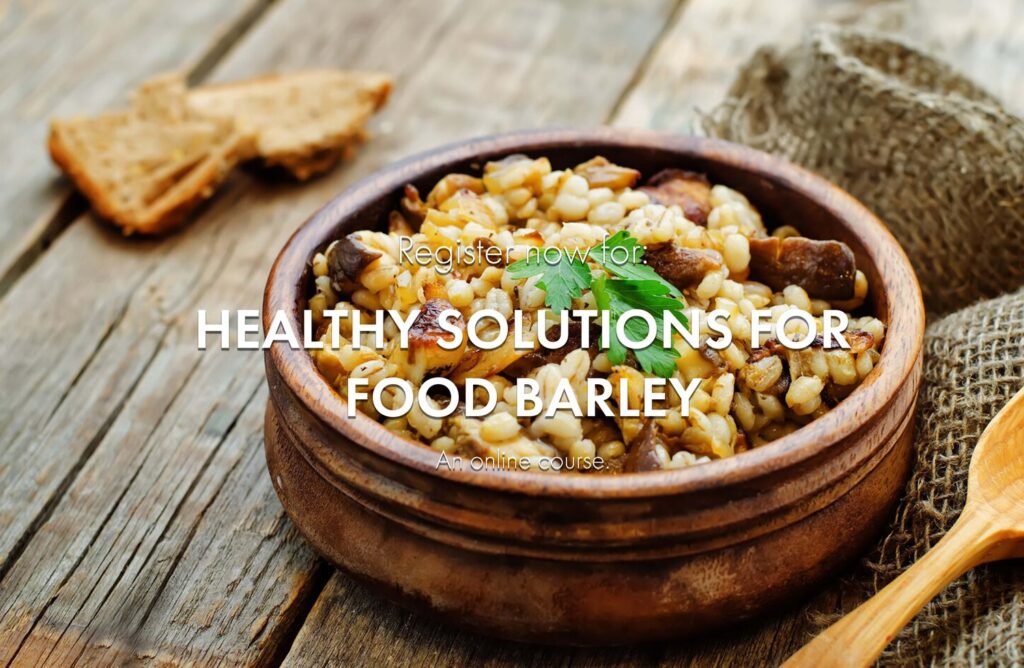 Course Details:
Dates: January 31 – February 9, 2023
Location: Online
Registration Fee: $900.00
Registration Deadline: January 17, 2023
Course Overview:
This course is an effort to give people in the food barley industry an in depth look at all aspects of Barley for Food: breeding, nutritional benefits, barley food product launches, barley food trends, processing, transportation, contracting and securing supply.
Objectives:
To grow demand for food barley by giving buyers and potential buyers an overview of new varieties, health and nutrition information, and US and national food trends, and assist in making market place connections.
Major Topics:
Barley Breeding Program – NDSU
Barley Breeding Program – Montana State University
Nutritional Benefits of Food Barley and Health Claims
Quality Characteristics for Food Use of Barley
Food Barley Product Trends
Current and Potential Markets Worldwide
Overview of Current U.S. Barley Market
Food Safety and Traceability
Virtual Tours of Processing Facility
Barley Production in the Upper Midwest
Baking Demonstrations with Barley Ingredients
Beta-glucan Extract Processing
Transportation and Logistics
Who Should Attend:
This course is designed for those individuals involved with securing a quality supply of Identity Preserved food grade barley for their own use or for their customers.
How Do I Register?
Registration Fee: $900.00
Registration Deadline: January 17, 2023
Click on the link below to pay by credit card.  For alternate methods of payment, contact nicholas.sinner@ndus.edu.
https://northern-crops-ndus.nbsstore.net/healthy-solutions-for-food-barley-uses-online-2