Where It All Begins
Barley is cereal grain crop grown across the Northern region of the United States. Montana, North Dakota, and Minnesota are all top ten barley producing states and play a crucial role in production.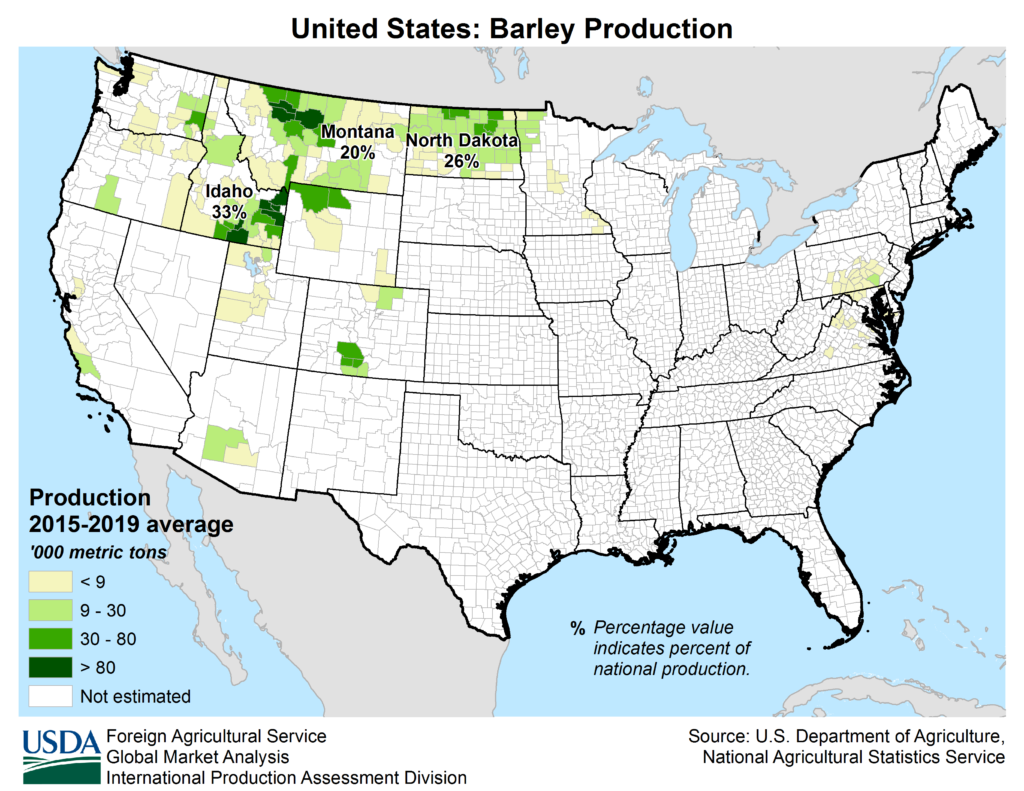 A Closer Look at Barley
Farmers across the United States grow barley to be used in foods, drinks, and animal feed. Using the latest technologies and equipment, farmers work to produce a healthy, quality product.
From a Farmer:
"Barley is one of the oldest cultivated crops in existence and has long been used for different food uses. Now that people are using ancient grains more and more, we're continuously finding benefits from the use of food barley." – Doyle Lentz, Barley Farmer and Chairman of the North Dakota Barley Council